Salzburg Global Seminar
Voucher
€ 24
Breakfast in a unique ambience
Online reservation
Best price guaranteed!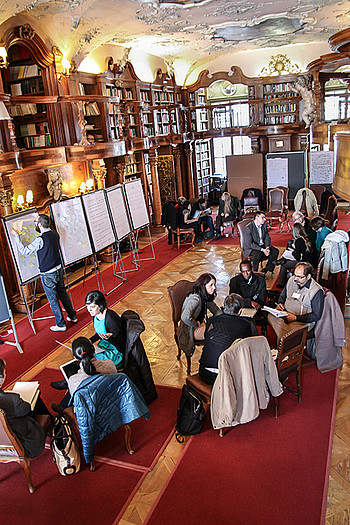 The mission of Salzburg Global Seminar is to challenge current and future leaders to solve issues of global concern. To do this, it designs, facilitates and hosts international strategic convening and multi-year programs to tackle systems challenges critical for the next generation.
Originally founded in 1947 to encourage the revival of intellectual dialogue in post-war Europe, Salzburg Global Seminar is now a game-changing catalyst for global engagement on critical issues in education, health, environment, economics, governance, peace-building and more.
Set up as an independent non-profit organization, Salzburg Global's exclusive setting at Schloss Leopoldskron enables its participants to detach from their working lives, immerse themselves in the issues at hand and form new networks and connections. Participants come together on equal terms, regardless of age, affiliation, region or sector.
Please find more information on Salzburg Global's website: www.salzburgglobal.org